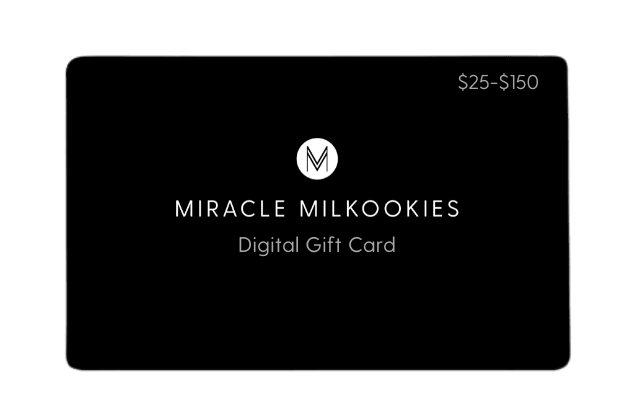 Miracle Milkookies Gift Card
Give your mama friends a boost with a digital gift card from Miracle Milkookies. It's the convenient way to gift your friends across the street and around the country by letting them order our Kookies whenever they need them most!
Our gift cards are delivered via email to the buyer immediately after purchase with instructions on how to redeem the gift amount at checkout.